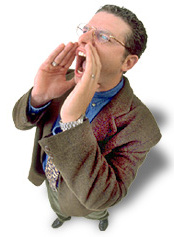 Latest News
02 July 2008 - New domain extensions and SSL available
We've beefed up our domain offerings now, with a rather extensive 27 domain extensions now available for registration. To compliment this, we're also proud to announce our "multi extension" domain checker - which will allow you to lookup more than one extension at the same time.
Alongside extra domains, SSL certificates have now been added to our product catalogue with the RapidSSL line coming in at a rather tasty £7.50 per year.
30 January 2007 - Server Move / Upgrade
We're very pleased to announce the completion of our scheduled move to our new home in the Peer 1 Datacenter in New York.
Not only this, but all servers have now been upgraded to a minimum specification of Dual Core Dual Woodcrest Processors with 4 Gigabytes of RAM and hardware RAID 1. The database server has been beefed up further with SAS implemented for the fasted possible output speeds.
This move signals the start of the new era for iNETFX, with many services expected to roll out in quick succession over the next few months, including our own Dedicated Server range plus advanced reseller options.
01 June 2006 - Domain Price Slash
We are proud to announce the public launch of our new integrated domain system, which for the first time ever, allows automated registration of domains in the UK namespace.
Of course, in true iNETFX style, this is not the only thing customers have to look forward to - we have also slashed existing prices, with domains now as low as £4.25 a year!
For more information (and to register / transfer your domain today) see our domains page.
29 May 2006 - Email Only Package Available
Available from today is our new
Email Only Package
, perfect for people who are not yet ready to take the step into the "website world", but would like to take advantage of the power of email.
Comprising of all our most powerful email features, this package also comes with a free domain name of your choice - you can literally have your own email address up and running within minutes!
04 May 2006 - Billing System Upgrade
We are pleased to announce the successful migration of our billing system to a new secure user area. Instead of paying your bills through your hosting control panel, you can now access all your bills (and upgrade hosting plans) in one central place -
https://my.inetfx.net
.
We hope to have the domain system integrated ASAP, however at this present time, our registrars module has not yet been released. As soon as it is however, you can be sure it will be activated straight away.
09 January 2006 - Reseller Accounts Released
We here at iNETFX are very proud to announce the release of our new reseller packages.
Available in two varieties, the smaller version for the host just starting out, and the larger version for the more established (or busier) host - we are able to cater for anyone.
Of course, which ever you choose, you can be sure you will be getting a top quality service, thus in turn being able to offer your own customers "rock solid hosting".
24 December 2005 - Redundancy Features Added
We are pleased to annouce the installation of our new backup DNS server. This new server (which is hosted in a completely different datacentre) will allow DNS lookups to continue in the event of a main server failure and is updated every hour with the latest records.
As well as running the secondary DNS, the new server (AO) will act as another database backup server - with all MSSQL and mySQL databases copied over once a day. We realise how important a backend database can be and don't want to take any chances.
Finally, a new Service Status page has been setup, outlining all current issues with any of our services. Again, this will also run should one of the main servers have issues, so you can always be sure there will be a way for us to get you important information.
17 November 2005 - ASP.NET 2.0 Installed
The latest version of the ASP.NET 2.0 framework has now been installed and enabled on all .NET plans. The old framework is also still enabled, with the two being able to be switched between as and when they are required.
09 October 2005 - New Support Centre
We are pleased to announce the implementation of our new
Support Centre
running the very powerful and popular Kayako eSupport System.
Not only will tickets now be managed in a much more efficient way, but over time we will build up the knowledgebase and download areas to become a complete hosting library - hopefully covering all the topics a customer should ever require.
28 September 2005 - Site Relaunch
After some time in the making, we are pleased to announce the launch of the new look iNETFX website along with our new "high spec" hosting plans. It took a long, hard decision to move out of the budget hosting market, but we believe it's for the best, allowing us to now concentrate on a higher quality hosting service.
All current customer prices are frozen at their original rate.
25 April 2005 - Merak Mail Server Installed
We are pleased to announce the installation of Merak Mail Server (http://www.icewarp.com) to replace MailEnable which we used previously.
Apart from being a highly acclaimed and much more reliable piece of software, this now means we will be able to offer virus scanned and spam scanned email packages. In light of the recent attacks, we are sure you will find these most welcome.
01 January 2005 - Dedicated Server Move
We are pleased to announce that we have now moved all sites onto our new dedicated server located at thePlanet datacentre in Dallas, Texas. The new machine is a Dual Xeon 2.8Ghz, with 2 gigabytes of RAM, running two hard drives in a RAID 1 mirror.