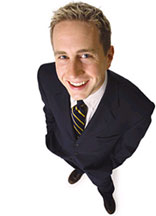 Quality Hosting Since 2000
Back in early 2000, iNETFX internet services was set up providing end user hosting plans based on a Windows NT 4 reseller account.
Now, 21 years on and 2 operating system revisions later, iNETFX are proud to offer Windows 2003 hosting on our own servers, along with end user reseller plans and dedicated servers for the larger businesses.
Quality Over Profit
Many companies are purely in the hosting industry to try and made a quick buck, not us here at iNETFX. We're very passionate about hosting and believe you should get top performance whichever package you select.
Firstly, we make sure that we don't pack too many sites on one server, quite the opposite infact. As soon as it becomes financially viable (i.e. we aren't losing money on it) we stop taking new accounts on one server and purchase a new one, making sure sites are always kept as speedy as possible.
Overselling
Another dubious practise many hosting companies enter into is 'overselling' - the art of selling more than you can offer on the hope not everyone will use their limits. For example, a server has a 73GB hard drive, yet a hosting company sells 100 accounts each offering 1GB of space on said machine.
We will never oversell resources, period. If we offer it to you, you will be able to use it right up to the limit without your service ever being suspended (be it disk space or bandwidth).
At iNETFX we believe that every website is precious, regardless of whether it is a large corporate site, or a small personal homepage. You can therefore be sure that by choosing to host with us, you will be guaranteed a quality service.